Mike B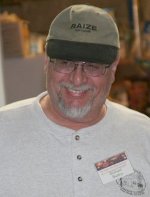 Joined: 13 Apr 2008
Posts: 256
Location: Hayden Lake, ID
Posted: Sunday 2-8-2015 7:16 am

Post subject: Chicken Taco Soup

---

1 onion, chopped
1 can (15 oz) Ranch Style beans
1 can (15 oz) navy beans
1 can (8 oz) tomato sauce
1 1/2 cups water
2 10 oz cans Rotel original diced tomatoes and green chiles
1 package taco seasoning
3 chicken thighs, skinned, cooked, deboned and shredded
10" Dutch oven





Optional toppings





Cheddar cheese, shredded
sour cream
crushed tortilla chips




Put the onion, Ranch Style beans, navy beans, tomato sauce, water and tomatoes in the Dutch oven. Add the taco seasoning and stir to blend. Add the shredded chicken. Heat to a simmer and simmer covered for two hours. Serve with one or more of the optional toppings.
_________________
Mike

1936 Packard, Carnation, WA
http://blogicalthoughts.com/
The Teardrop Nanny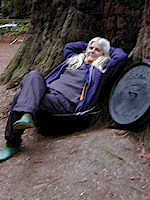 Joined: 12 Aug 2008
Posts: 371
Location: Northwestern California
Posted: Monday 2-9-2015 7:29 pm

Post subject:

---

Mmmm.....Mmmmm
Taco soup was one of my favorites when I was eating lunch in the school cafeteria (as an adult) Our cook made a great version, but Beano was a necessity for me whenever I made her recipe. I'll give yours a try. Thanks,
Joanie
_________________
For a preview of our cooking channel with recipes and webisodes done especially for use in Cast Iron, Camp &Dutch Ovens visit us at www.youtube.com/outdoorcastironcook

Life is uncertain....eat dessert first....preferably one cooked in a Dutch Oven.