Indytom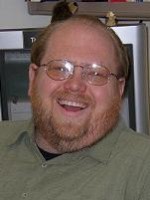 Joined: 14 Feb 2010
Posts: 54
Location: Carmel, IN
Posted: Friday 6-16-2017 8:06 pm

Post subject: Temperature Control With a Deep Oven

---

I was breaking in some new iron tonight and ran into something I have not seen before. I was baking a cobbler in a new Lodge 10 deep, eight on bottom and 12 on top. For the first 45 min of the cook everything seemed fine. At 45 min, I added a few additional coals to replace those that had burned down. At one hour, normally I am done, so I checked and the crust was still very soft and not at all brown. I started adding coals and checking every 15 min. Eventually, the entire top was covered in coals. Finally at about an hour and a half I saw a little browning. More coals. It was lightly golden brown right at 2 hours. I have never had a cobbler take anywhere near that long.
There were two things about tonight that were different. This was my first time using a deep oven. Could that have made a difference? The oven was only about half full, so there was some distance between the crust and the heat. The other difference is that this is the first Lodge DO I have ever seen where the lid does not fit really well. There is a little bit of rock when the oven is cold and it only gets worse as the oven heats up. Could an ill-fitting lid have caused my issues?
I am stumped so I hope someone has some ideas that can help.

Tom
_________________
Never trust a skinny cook.
BIGDADDYBR549



Joined: 24 Jul 2009
Posts: 845
Location: Jackson TN
Posted: Sunday 6-18-2017 7:34 am

Post subject:

---

Indy, I think you called it right. The combination of the deeper oven and being only half full left so much head space the radiant heat just did'nt reach it well. I run into that when cooking whole chickens in a deep oven. About 3/4 of the way through the cook I fire up the top to get the browning of the skin, sometimes put a horseshoe under the lid so some steam will come out letting the skin crisp better. I don't think a little wobble on the lid should hurt.