NissanTech



Joined: 14 Nov 2008
Posts: 72
Location: Smyrna TN
Posted: Saturday 2-6-2010 8:21 pm

Post subject: Charity DOG

---

Our group here in Tennessee, TnDutchOven will be doing a charity DOG to benefit a deaf Boy Scout troop on Feb 27th. The location is Cedars of Lebanon in Lebanon TN. We will be in pavillion #1 from 9-3 with plates served at 12:30. We are hoping to raise funds for the group so we will be charging $5 a person. We are in the process of aquiring some items to be raffled off.

This is a great group of kids and their scout leader has been working with them for years.She has had 3 Scouts earn their Eagle badges over the years and they are the only deaf Scouts to do so in Tn that we are aware of.

Their Scout leader Chris has a charity "Hands with Heart" that benefit the kids with their scholastic needs also as they are from the inner city, so some of the funds will also benefit their needs in this area.

If you are in the area please stop by the Troop will be there and we hope other Troops also helping and cooking as well.

Please feel free to contact me if you have any questions on this DOG or wish to participate in the event.
_________________
NissanTech - Tndutchoven
Oysterpot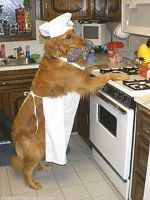 Joined: 03 Dec 2007
Posts: 1165
Location: Smithville, Tennessee
Posted: Saturday 2-6-2010 8:33 pm

Post subject:

---

This year the TNDUTCHOVEN.COM group is planning their DOGs with the intentions of benefitting differnet charitable groups.
This month "Hands With Heart",
March will be "Dickson County Humane Society and will be at Montgomery Bell State Park. Date is March 20th

We have a calendar posted on our web site
WWW.tndutchoven.com

All are welcome, to visit or participate. Our goal is two fold, to inform the public of our love of the black iron and to contribute financially to the community.

Please look us up, and join us when you can.
_________________
OP

If you can read this...Thank a Teacher. If you're reading it in English... Thank a Veteran!!!